Society for American Baseball Research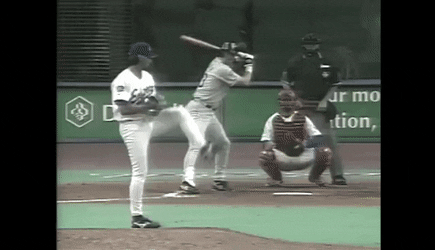 Welcome From Our President
Welcome to the website of the Rocky Mountain chapter of SABR, the Society for American Baseball Research. If you have an interest in the game of Baseball and studying and enjoying the game and its history, you've come to the right place.
We are one of the most active and successful chapters in the country. We enjoy the camaraderie that our SABR chapter provides us through regular chapter meetings, monthly luncheons year-round and our highlight of the year, our annual banquet. We often present well-known speakers to share their stories and insights. It is our mission to keep this website updated and entertaining for SABR members and visitors alike. Thanks for visiting and please enjoy!
​
Paul Parker, President
SABR, Rocky Mountain Chapter
TBD -- Please check back!
CONGRATULATIONS, LARRY WALKER
​
YOU ARE THE FIRST ROCKIES PLAYER TO BE ELECTED TO THE NATIONAL BASEBALL HALL OF FAME!
Former Montreal Expos, Colorado Rockies and St. Louis Cardinals great Larry Walker belongs in the Hall of Fame. He is on his 10th and final Baseball Writers' of Association ballot. He received 54.6 percent of the vote last year (75 percent is required for election), which was an increase of about 20 percent.
Paul Parker, President

Kurt Wells, Vice President

Alex Marks, Secretary

Bill Achbach, Treasurer

Dan Evans

Manny Randhawa

Greg Petty

Patrick Lyons

Greg May
Major League Baseball A Mile High: The First Quarter Century of the Colorado Rockies provides a look at the first 25 years (1993 through 2017) of the major-league baseball team in Denver, the Colorado Rockies. Included are essays on the birth of the Rockies and biographies of 24 of the most important players, managers, and club executives as selected by SABR's Rocky Mountain Chapter. We added "ballpark bios" of the two fields the Rockies have called home: Mile High Stadium and Coors Field. In addition, 18 memorable and historic games are recapped here.
​
Including a foreword by MLB.com beat writer and Rocky Mountain SABR board member Thomas Harding, who has covered the Rockies since 2000, and illustrated with more than 30 photos from the archives of the Colorado Rockies and the National Baseball Hall of Fame, Major League Baseball A Mile High is the perfect addition to any Rocky Mountain baseball fan's personal library.
​
​
This book is a production of the Society for American Baseball Research (SABR). More than three dozen SABR members contributed as authors, editors, fact-checkers, and pitched in with ideas to shape the book. Contributors include: Malcolm Allen, Eriel F. Barcenas, John Bauer, Thomas J. Brown Jr., Robert Brustad, Alan Cohen, Mike Cooney, Lauren Cronin, Richard Cuicchi, Kyle Eaton, Brian Engelhardt, Joy Hackenmueller, Thomas Harding, Paul Hofmann, Mike Huber, Ryan Keeler, Roger Kinney, Bob LeMoine, Len Levin, Alex Marks, Ed Meserko, Gwen Meserko, Chad Moody, Bill Nowlin, Paul T. Parker, John W. Paul Jr., Manny Randhawa, Carmen Reale, Ken Reed, Carl Riechers, Michael T. Roberts, Curt Smith, Alfonso L. Tusa C., Joseph Wancho, Kurt Wells, Brian Werner, Chris Williamson, Gregory H. Wolf, and Jack Zerby.
Watch our entire Stay Home with SABR virtual meeting with Bud Black!
#WalkerHOF on MLB Network Radio