Society for American Baseball Research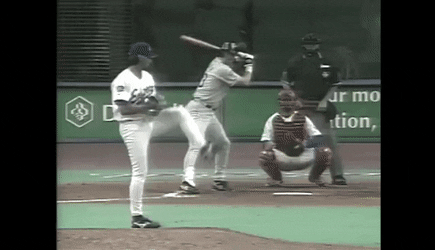 CONGRATULATIONS, LARRY WALKER
FIRST ROCKIE ELECTED TO THE HALL OF FAME
​
Welcome From Our President
​
Saturday, Feb. 5, 9-11 a.m.
RMSABR celebrates
SABR Day in America
Virtual Meeting
​
All baseball fans welcome!
​
*********
On behalf of our board and our members, welcome to the Rocky Mountain chapter of the Society for American Baseball Research (SABR) website.
The common thread of our chapter members is that we LOVE baseball, and there is something for everyone! Whether it is the game's history, its players, teams, Hall of Famers, ballparks, analytics, rules, the Negro Leagues, women in baseball, trivia, records, the 19th century, bibliographies, oral history, umpires, scouting, pictorial history, the Dead Ball era, our BioProject, Asian baseball, science, research, or simple camaraderie, our goal is to steer you toward where your passion lies.
​
We encourage your participation in whatever form you are comfortable with as passionate baseball fans join together within SABR to form a special community of its own. Our chapter members voice opinions, share stories, and swap ideas at chapter meetings, virtuals, and luncheons, while our board recruits people in the sport to make in-person or virtual presentations at chapter functions. Every chapter get-together involves baseball chatter, whether it is about recent happenings within the sport or what the local squad is up to at the time.

Let's have some fun!

Regards,

Dan Evans
President, Rocky Mountain SABR chapter
Dan Evans, President

Kurt Wells, Vice President

Alex Marks, Secretary

Carm Reale, Treasurer

Manny Randhawa

Greg Petty

Patrick Lyons

Ken Reed